Troi Plug-in power for FileMaker Pro
Troi plug-ins make it possible to do things you always thought were impossible to do with FileMaker Pro. Troi plug-ins bring innovative power to FileMaker. Bring powerful solutions to your customers' doorstep today.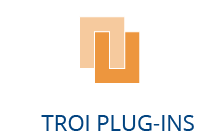 Troi has developed a range of innovative and high quality plug-ins for FileMaker Pro, which extend the functionality of FileMaker.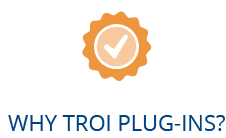 Troi plugins are reliable, easy to install, and come with lifetime support.
Available for Mac OS 10.8-10.14 and Windows 7-10.
Troi Serial
Read from and write to all devices with a serial interface. New for FileMaker 18!
Troi File
Get access to any file outside FileMaker. New for FileMaker 18!
Troi Dialog
New FileMaker 18 version: display all sorts of dynamic dialogs.
Troi URL
Fill in web forms on internet, all from FileMaker Pro.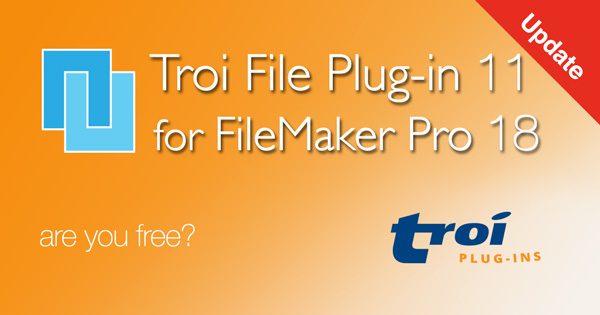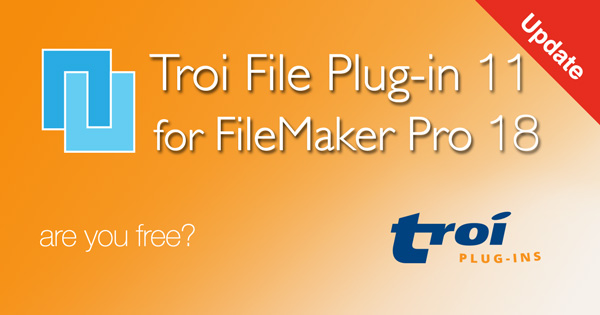 Updated file management plug-in for FileMaker Pro 18 is compatible with macOS 10.15. (more…)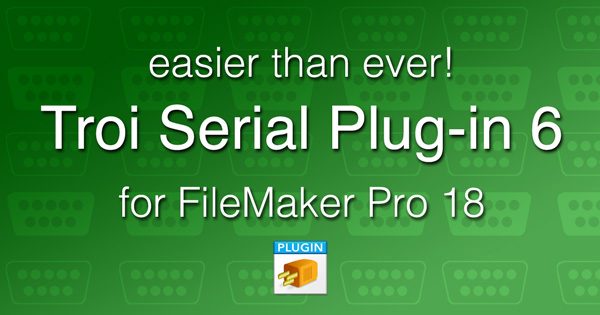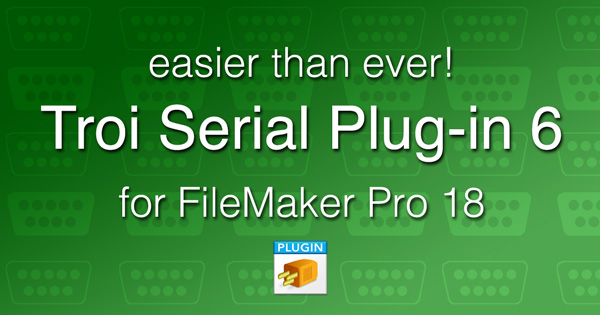 Serial port plug-in updated for FileMaker 18 (more…)
Subscribe to our news
Subscribe to our newsletter to be notified about new releases, updates and other news related to Troi plug-ins. The mailing list is hosted by MailChimp.
Subscribe