Troi is dedicated to providing database developers with the best tools for developing FileMaker databases. We offer a wide range of high quality and easy to use cross platform plug-ins, that will increase your development speed and open up new possibilities with the extra functions they add to FileMaker Pro.
Troi Automatisering was founded by Peter Baanen back in 1995. Troi started out as a firm specializing in high-end solutions for Macintosh and FileMaker, offering consultancy and database design. Being the first to develop plug-ins for FileMaker Pro, Troi is leading in this area, offering an extensive collection of plug-ins with new updates being released regularly. Troi is member of the FileMaker Business Alliance and winner of the FileMaker Pro Excellence Award.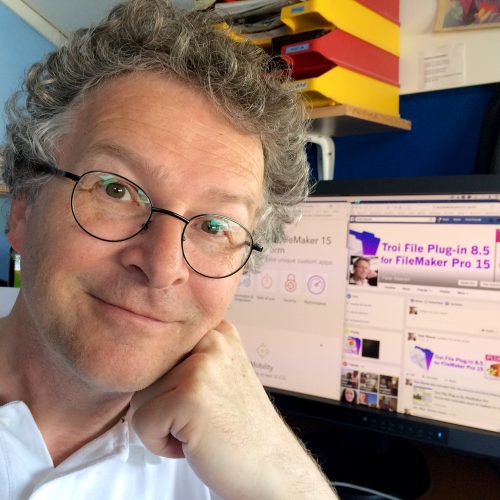 Peter Baanen is CEO and chief developer of Troi, a worldwide leader in tools for FileMaker Pro database software. His current responsibilities include overall management of Troi, product development of the Troi Plug-in product line (for FileMaker Pro): software and interface development, software quality assurance.
Peter Baanen has a broad industry background, with over 20 years in database development and software product development, focusing on database and productivity tools. Prior to founding Troi Automatisering, Peter Baanen co-founded HOPI Trading, a wholesale firm of outdoor equipment.
He has worked for several Dutch companies, programming and designing systems on a multitude of platforms (Unix, Stratus, Macintosh, Windows) and in different programming languages.
He holds a master degree (Ir.) in computer science from the Technical University of Twente, The Netherlands.
In his sleep he has been known to walk.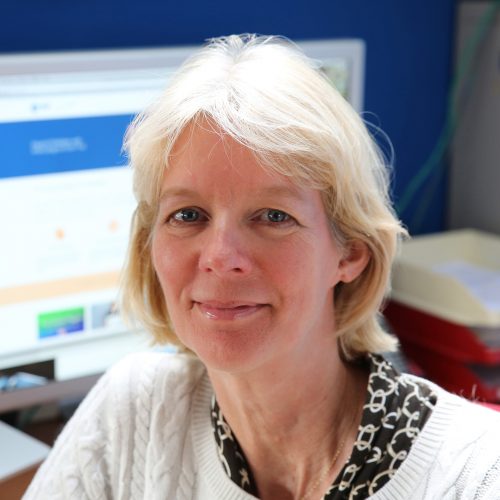 Diana Budding is partner of Troi Automatisering, a worldwide leader in tools for FileMaker Pro database software. Her current responsibilities include sales and customer support, as well as the overall financial management of Troi, marketing programs and PR.
Diana has a broad background in economic research and policy advice. Prior to joining Troi, she worked for The Netherlands Cadastre, Land Registry and Mapping Agency and at the Economics Department and the Asset and Liability Management department of ABN AMRO Bank.
Diana Budding holds a master's degree (drs.) in economics from the Erasmus University Rotterdam, the Netherlands.
A love of FileMaker
Troi is owned by Peter Baanen and Diana Budding. Click on their photo to read more about them.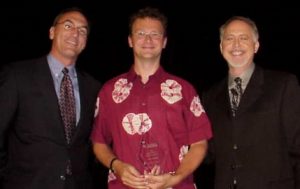 Peter Baanen receives the FileMaker Excellence Award, DevCon 2001, Orlando
Professionals with a passion for FileMaker Pro | Creating the best plug-ins