Troi Plug-in power for FileMaker Pro
Troi plug-ins make it possible to do things you always thought were impossible to do with FileMaker Pro. Troi plug-ins bring innovative power to FileMaker. Bring powerful solutions to your customers' doorstep today.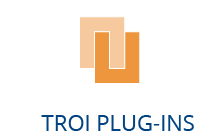 Troi has developed a range of innovative and high quality plug-ins for FileMaker Pro, which extend the functionality of FileMaker.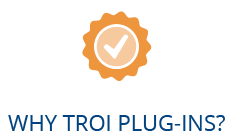 Troi plugins are reliable, easy to install, and come with lifetime support.
Available for Mac OS X and Windows 7, 8.x and 10.
Troi File
Get access to any file outside FileMaker Pro. New FileMaker 16 version.
Troi Serial
Connect all your serial devices with ease. New FileMaker 16 version, with easy script steps.
Troi Encryptor
Encrypt fields using the powerful 256-bit AES encryption scheme, so that your sensitive data is secure.
Troi Activator
The Activator is a very powerful tool for triggering scripts across the network, even over internet!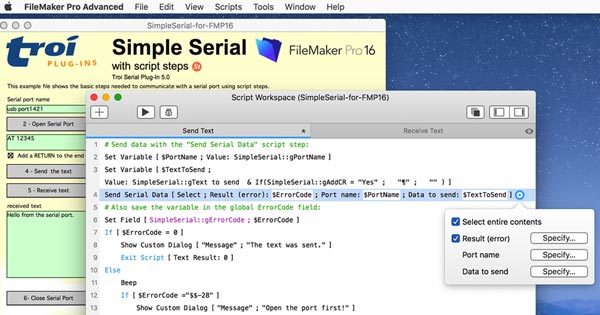 Serial communication plug-in adds new script steps and online help for FileMaker Pro 16.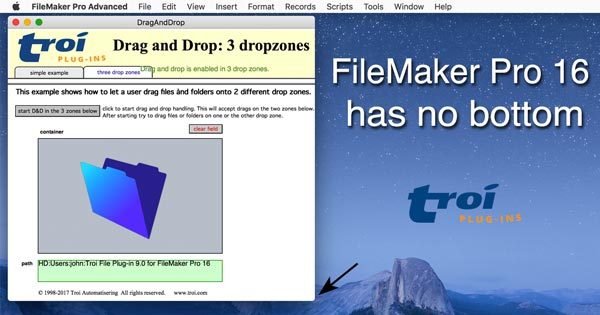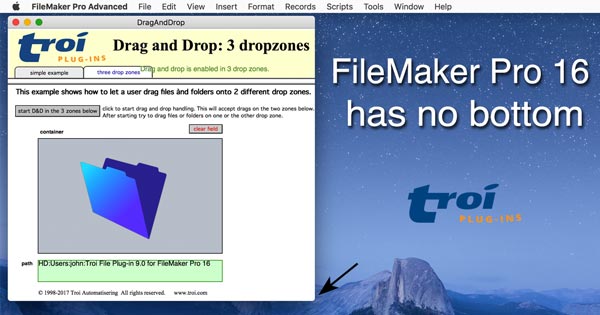 One of the things you may notice when you open up the brand new FileMaker Pro 16 is that it looks naked compared to FileMaker Pro 15. The reason is of course that…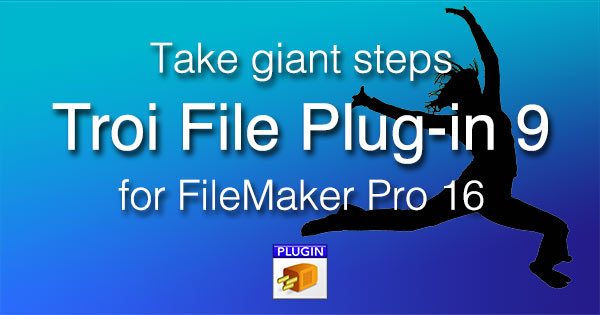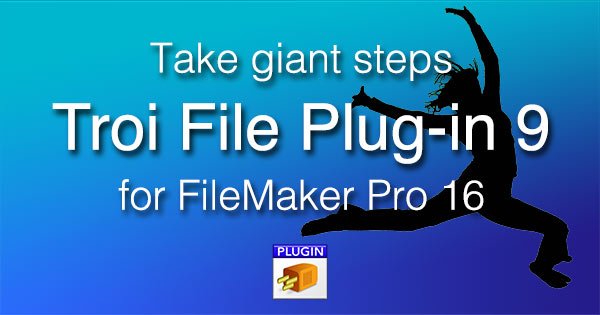 Updated file management plug-in is compatible with FileMaker Pro 16 and adds new functionality.