Version 4.5 for FileMaker 12, 13, 14 and 15

Troi Serial Plug-in gives FileMaker Pro the ability to read from and write to the serial ports of the computer directly from within FileMaker Pro without the need of a separate application. And it works completely cross-platform!
overview |
download
|
details
|
comments
|
buy-it
Troi Serial Plug-in 4.5: FileMaker 15 compatible


June 2nd, 2016 Today we released Troi Serial Plug-in 4.5, which has been tested and made compatible with FileMaker Pro 15 on OS X and Windows. In this version we added two new switches to the Serial_Receive function:

-Encoding=BytesOnly which will store all received bytes to the same byte values (Unicode 0 to 255), and
-ConvertBytesToNumbers. This switch will directly convert all received bytes to their numeric value. The function will for example return "65 66 67 ", which would be Unicode "ABC".
We also further improved the multi-threading behavior of the plug-in when running in FileMaker Pro 15 and we added description and type-ahead information for all functions of the plug-in. This extra function description will be shown in FileMaker Pro 15 in the Specify Calculation dialog box when you type a function name and also as a text popup in the functions pane. The type-ahead information is used by the auto complete functionality of FileMaker Pro 15. In the calculation pane of the Specify Calculation dialog box you can now type a letter or two of the function name and instantly see a list of matching function names. For example when you type "op", the auto complete functionality will suggest the Serial_Open function. You can also type a function name in the functions pane on the right: for example if you type "rece" you will see all the functions with receive in the name, like Serial_Receive.
| | | |
| --- | --- | --- |
| | Connect your serial ports! | |
| | | |
| | With this plug-in you can connect to serial ports directly from FileMaker! | |
On the version history page you can find the complete list of changes of this and previous versions.
What can Troi Serial Plug-in do for you?
With Troi Serial you can connect to multiple serial ports and read from and write data to them all directly from FileMaker!
For FileMaker Pro 12 through 15
Troi Serial Plug-in is compatible with FileMaker Pro 12, 13, 14 and 15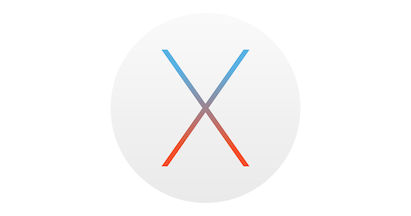 and FileMaker Advanced 12, 13, 14 and 15. We tested the compatibility of Troi Serial Plug-in 4.5 with Windows 10, 8.x and 7.
Troi Serial Plug-in 4.5 is compatible with Mac OS X 10.11 (El Capitan). It also runs on OS X 10.10 (Yosemite), 10.9 (Mavericks), 10.8 (Mountain Lion), 10.7 (Lion) and 10.6.x (Snow Leopard).
Run as a server-side plug-in
Troi Serial Plug-in 4.5 is compatible to run under FileMaker Server: it can run as a server-side plug-in or as a plug-in used by WebDirect or the web publishing engine when using FileMaker Server. This means that you can use its functions in server-side scripts, opening up lots of new possibilities.

Easy troubleshooting!
Troi Serial Plug-in has a great debug function, making setup of databases a breeze for our users. You can now troubleshoot by testing the arrival of data at the serial port and you can test script triggering too.
No more quitting
Troi Serial Plug-in can be reinitialized without quitting FileMaker Pro. This makes it possible to accommodate new or different serial ports dynamically, for example when you plug in a USB serial adapter.
And more ...
Another powerful feature is getting the last match string (for example the last line) that was received.
What are the costs?
We currently only sell a cross-platform developer license for US$ 999 which allows you to deploy it with all your solutions, both on OS X and on Windows.
We currently don't have an upgrade option for single licenses. We only have an upgrade option for developer licenses for US$ 499. Please contact us if you have any questions about this. For more detailed price information see the Serial Plug-in Details Page.
"I have been using Troi's Serial Port Plug-in for around 2 years. It has worked flawlessly. I wish every piece of software worked as well as your Serial Port Plug-in."
David Petrie, Owner/proprietor of the Rooftop Motel, Sydney, Australia (read the complete story)
Try Troi Serial Plug-in before you buy
You are free and invited to test the program before you pay. You may also make copies of the original and complete package (including the Read Me file) and distribute it to customers, friends etc. However, you may not distribute a modified or registered version.
Download a fully functional demo of Serial Plug-in here